We are so proud to take part in this new program specially created to help new adoptive pet parents.
If you've adopted a pet in 2020, All Pets Considered would like to reward you with a free gift basket
for your new furry family member!
Give us a call now at (336) 540-1400 and we'll build a custom bundle especially for your new Furkid.

Please Help Us Spread the Word!
If you know someone else who has recently adopted a pet
or is planning to, please share this page with them.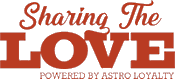 We want to help as many new families as we can!