Supporting Pet Adoptions in the Greensboro Area
Congratulations on your decision to adopt a pet! Not only will you be providing a dog or cat an adoring home, but you'll also be clearing kennels at an animal shelter for yet another dog to get saved, in addition! If you've recently adopted your new pet, check out our newly adopted pet program!

Still looking for your new furry family member? Click below to see some of the rescue groups we work with closely
Panel only seen by widget owner
Red Dog Farm
A non-profit animal rescue network dedicated to the rehabilitation, fostering and adoption of animals of all sizes.
Triad Golden Retriever Rescue
Triad Golden Retriever Rescue, Inc. (TGRR) is a is a 501(c)(3) non-profit, volunteer organization dedicated to the rescue, rehabilitation, humane treatment and placement of homeless Golden Retrievers, and to the education of the public about the breed. Affiliated with and recognized by GRCA's National Rescue Committee
Feral Cat Assistance Program
The Feral Cat Assistance Program (FCAP) is an all volunteer 501c3 non-profit organization supporting a Trap>Neuter>Return and Adoption process to improve the lives of feral and stray cats in and around Greensboro, NC.
Tailless Cat Rescue
Dedicated to finding exceptional homes for exceptional cats. Specializing in Manx, but we'll accept Japanese or American Bobtails, Highlanders, and Pixie-bobs.
Merit Pit Bull Foundation
The Merit Pit Bull Foundation rescue, outreach and education geared towards pit bull type dogs.
Hart-2-Heart Rescue
We rescue small mixed breeds and purebreds, adolescent as well as adults. Our mission is to find homes for dogs who would otherwise fall through the cracks. We take in those who are too scared in a shelter to be deemed adoptable, those who are no longer of use to a commercial breeder and those who are no longer wanted by their owners.
Haley Graves Foundation
We are dedicated to finding shelter dogs loving homes, homes that love them in the same way Haley was loved.
Loving Pet Inn Adoptions
We strive to find the best possible match for the pets in our care. They will live with us until they are adopted.
Humane Society of the Piedmont
To lead the community in providing advocacy and care to prevent animal cruelty and overpopulation.
Dylan's Hearts
Our hope is that by providing financial assistance in times of critical need, Dylan's Hearts will perpetuate the bond that exists between humans and their animal companions, and provide others with the wonderful opportunity to experience a love like Dylan's!
Feline Friends of Ruff Love Rescue
Our goal is to find loving homes for our felines in foster care and spread awareness of the importance of 'TNR' (Trap, Neuter, Release) practices for feral cat colonies.
Ruff Love Rescue
Ruff Love Rescue (RLR) is a non-profit, 501(c)(3), no-kill dog rescue and foster care organization dedicated to the care of abused, neglected and abandoned dogs.
SPCA of the Triad
A limited admission animal rescue dedicated to the rehabilitation of animals in the Triad and surrounding counties.
Doberman Rescue of the Triad
Doberman Rescue of the Triad was created to find homes for abandoned, abused and neglected Doberman Pinschers. Interested in adopting one of these truly loyal companions? Consider Doberman Rescue of the Triad. Chances are, we have the right dobe for you!
Finding Great Homes Dog Rescue
Finding Great Homes Dog Rescue, located in Greensboro, NC is a high volume dog rescue organization in NC, founded in July 2009.
Friends Forever Adoptions
Friends Forever is a small, private animal rescue orphanage providing an in home environment for the rescues in its care.
Animal Rescue and Foster Program
The Animal Rescue & Foster Program is dedicated to helping abandoned puppies and kittens. ARFP provides temporary foster homes and medical care for homeless puppies and kittens and places them in permanent adoptive homes with responsible pet owners.
Almost Home Dachshund Rescue Society
We are a network of independent rescue volunteers who work together to rescue abandoned, abused, and/or unwanted dachshunds. We provide medical and behavioral care for them and place them in loving and appropriate homes.
Guilford County Animal Shelter
The Guilford County Animal Shelter is the only public shelter in Guilford County.
Pug Rescue of North Carolina
Meeting the needs of so many homeless, neglected and abused pugs, is a considerable financial challenge. Pug Rescue of North Carolina relies on donations to continue our valuable work to save the lives of these precious pugs.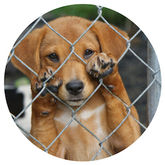 Dog Adoptions
Congratulations on your decision to adopt a dog or puppy! Not only will you be supplying a dog a loving home, but you'll also be providing a room at an animal shelter for another dog to be rescued, as well! Shelter dogs for adoption are incredible buddies who became the innocents of family catastrophe, unlucky change in circumstances, or irresponsible owners. The necessity for canine adoptions is multiplied by an excess of pet dogs bred for profit, which leads to about 4 million adoptable dogs being put down annually due to overpopulation. Let our team help you locate the perfect adoptable dog that will shower you with appreciation and devotion for the rest of his life.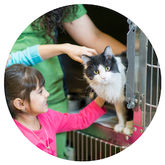 Cat Adoptions
Here in the U.S.A, 70% of animals killed in pet shelters are cats. Local animal shelters and pet rescues team with adoptable cats and kittens with so much love to give and they need a permanent family. At All Pets Considered, our team is dedicated to helping resolve the homeless pet epidemic by fostering cat adoptions and education on how to get ready and care for your new feline companion.
Come visit our pet supply store in Greensboro, NC specializing in quality food, treats, and supplies for cats and dogs.